Community Finance Week – 4th To 8th, October 2021
Virtual Workshop for Representatives of Public Authorities and Public Banks
Altfinator: Facilitating Access to Alternative Financing
Altfinator project facilitates the transfer of best practices from more advanced to less advanced markets.
Altfinator designs, develops and implements a capacity-building strategy for the financial ecosystem and its participants in South, Central and Eastern European countries to improve the provision and absorption of Alternative Finance.
CROWDTHERMAL: Development Schemes for Geothermal Energy
CROWDTHERMAL project aims to empower the European public to directly participate in the development of geothermal projects with the help of alternative financing schemes (crowdfunding) and social engagement tools.
CROWDTHERMAL creates a social acceptance model for geothermal energy that will be used as baseline in subsequent actions for inspiring public support for geothermal energy.
Utrecht University – European Centre for Alternative Finance
The European Centre for Alternative Finance (ECAF) is a research centre within Utrecht University. It has a central role in guiding the international research agenda on alternative finance, supporting financial inclusion and access to finance.
ECAF is a joint initiative of Utrecht University School of Economics (U.S.E.), CrowdfundingHub and Sustainable Finance Lab.
CrowdfundingHub: Building the Alternative Finance Ecosystem
CrowdfundingHub is initiated in 2015 by Ronald Kleverlaan, advisor to the European Commission and co-founder of the European Crowdfunding Network. CrowdfundingHub has a strong network of 100+ legal, tax and campaign specialists in Europe and enlists their assistance in collecting data about the current state of alternative finance in Europe.
CrowdfundingHub actively participates in several projects that are funded by European Commission, with the objective of promoting alternative finance and crowdfunding services.
Stichting MKB Financiering
Stichting MKB Financiering (SME Financing Foundation) is an independent organization established to contribute to the professionalization of the alternative financing sector and increase access to customer-oriented and appropriate financing and financing advice for entrepreneurs.
Stichting MKB Financiering stimulates the continuous knowledge development of entrepreneurs in the field of alternative finance so that more SMEs can benefit from it.
HUB-IN: Hubs of Innovation and Entrepreneurship for the Transformation of Historic Urban Areas
HUB-IN promotes urban transformation and regeneration of historic urban areas (HUA) using as main catalyst the innovation and entrepreneurship, while preserving the unique identity of the historic areas regarding their cultural and social values.
HUB-IN expects to contribute to reverse trends of abandonment and neglect of historic heritage in a systemic way through the creation of networks of Hubs where innovation will be the main driver.
Experts and Researchers of Community Finance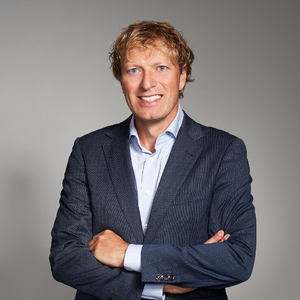 Ronald Kleverlaan
Director of European Centre of Alternative Finance at Utrecht University, Chairman of CrowfundingHub and Stichting MKF Financiering
Community Finance
Ronald Kleverlaan is a thought leader on Community and Alternative Finance in Europe. He is the founder and senior partner at CrowdfundingHub. He is appointed as Director of the European Centre for Alternative Finance, an academic research centre of Utrecht University with a multi-disciplinary approach (finance, entrepreneurship, law, sociology) to research the potential of Alternative Finance. His speciality and academic interest is in community finance and community ownership. He is involved in a number of European consulting projects, was co-founder of the European Crowdfunding Network and member of the advisory board of several industry associations in Europe, China, Africa and USA.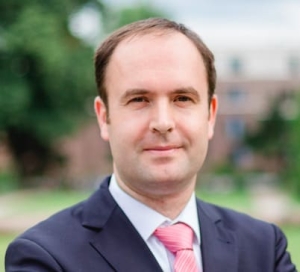 Karsten Wenzlaff
Senior Advisor at CrowdfundingHub, Research Affliliate at Cambridge Centre for Alternative Finance, Founder of Ikosom
Community Finance
Karsten Wenzlaff is Secretary-General of the German Crowdfunding Association and co-founded the AltFinator Policy Network together with Ronald Kleverlaan. He was a member of the European Crowdfunding Stakeholder Forum of the European Commission and has collaborated closely with Crowdfunding Associations all over Europe to shape the new European Crowdfunding Regulation. He is Researcher at the University of Hamburg, Research Affiliate at the European Alternative Finance Center at the University of Utrecht and Research Affiliate at the Centre for Alternative Finance at the Judge Business School of the University of Cambridge. He has been asked several times to comment on Crowdfunding and Fintech Legislation in the Finance and Digital Affairs committee of the German Parliament. He owns the Crowdfunding Consultant Firm ikosom.
Georgie Friederichs
Senior Researcher at CrowdfundingHub, Board Member of Stichting MKB Financiering
Community Finance
Georgie Friederichs is a senior consultant of alternative finance at CrowdfundingHub and board member of Stichting MKB Financiering, the Dutch association for the alternative finance industry.. She is an expert in crowdfunding and alternative finance solutions and has contributed to the European CrowdThermal
project. She is also a research partner for community finance options in Geothermal projects. She actively participates in the development of policy for alternative financing in the Netherlands, building a
partnership between alternative financers, the government and entrepreneurs- associations.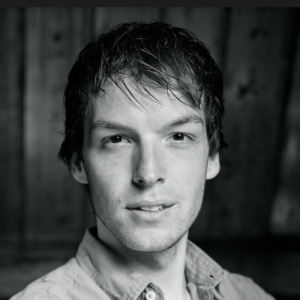 Pieter van de Glind
Senior Advisor at CrowdfundingHub, Co-Founder of Sharing Cities Alliance, Active entrepreneur
Community Finance
Pieter van de Glind is a senior advisor at CrowdfundingHub and co-founder of the Sharing Cities Alliance. He has a decade of professional experience in the sharing economy and urban development. Pieter authored several publications and gave more than 250 keynotes in more than 25 countries. His deep knowledge on sharing, digital platforms and new financial models empowers communities, business and governments to move forward on their goals. Currently he is applying community finance models to a dozen cities from around the world to boost sustainable and inclusive urban regeneration and to Europe's transportation and mobility sector, to accelerate the uptake of sustainable solutions.
Yunuo Zhao
Research and Development Specialist at CrowdfundingHub
Community Finance
Yunuo Zhao is a research and communication specialist at CrowdfundingHub. She has a unique perspective in international finance, financial services and alternative finance and works closely with European AltFin experts.
She is in charge of CrowdfundingHub's website and social media network and actively participates in communication activities of numerous European Commission projects such as HUB-IN, ENTRANCE, Altfinator and DivAirCity. She is also in charge of the community.finance website maintenance.

We would love to hear from you. Get in touch with us!
TEL: +31 850 640 972
Email: info@community.finance
OFFICE LOCATION:
Keizersgracht 264
1016 EV Amsterdam
THE NETHERLANDS